Shopping Cart
Your Cart is Empty
There was an error with PayPal
Click here to try again
Thank you for your business!
You should be receiving an order confirmation from Paypal shortly.
Exit Shopping Cart
Av og til går ikke måren i bodygripfellene, men snur i felleåpningen. Min teori er at den ikke liker de to utløsertrådene som henger «i veien». En løsning er å kamuflere trådene. Til dette bruker jeg enten fjær og dun, eller små tynne grankvister.
En annen og kanskje bedre metode er å sette på en trampplate. Da er fella åpnere, og en får alltid det fangstmenn over dammen kaller suitcase-slag, kanskje best oversatt med dobbeltslag, en slagbøyle bak nakken og en rett bak forbeina (lunge-hjerte-området). Dette er etter min mening et bedre slag enn bare en bøyle over nakken.
Trampplata må ikke være vannrett inn i kassen, men stå i en vinkel på ca. 30 grader. Det er også viktig at dogen (utløseren) får slå ut fritt, så det bør være 0,5-1 cm klaring under dogen. Platen må ikke være så bred at den når fjærene, og ikke så lang at den havner mellom slagbøylene.
Jeg lager trampplatene av tynn finer. Disse varer lengre enn jeg forventet, og er lette å lage/bytte ut.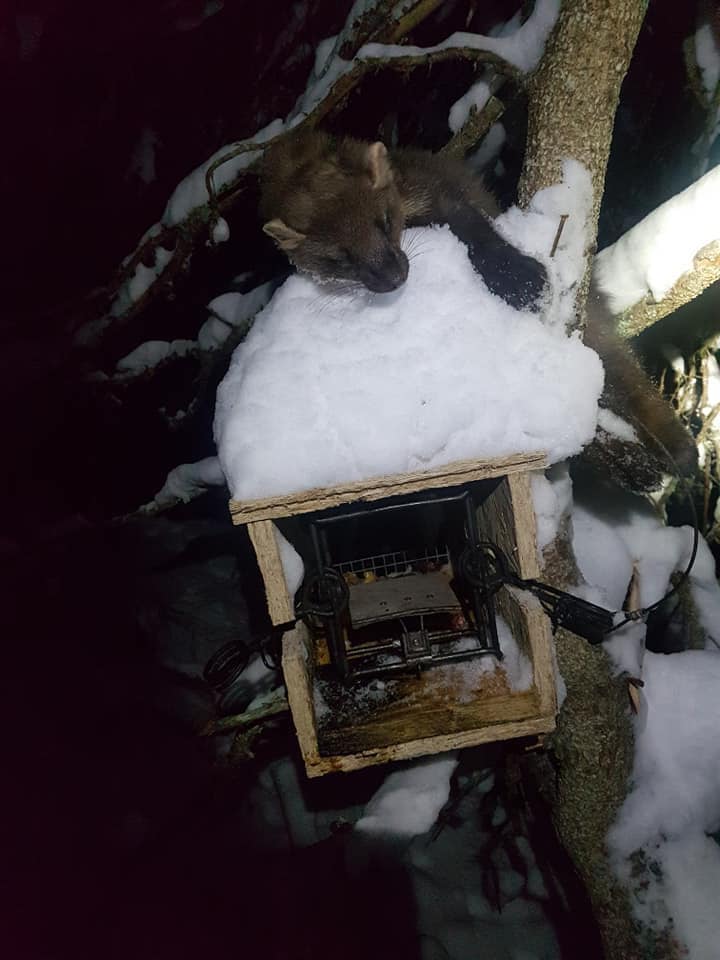 Categories: Fangst
/